Anaheim Convention Center
Coming in for a conference?
Book with us and get Discounted rates, curbside pick-up, EZ reservations and more!
Reservations for airport transfers to/from Anaheim & Disneyland Resort Hotels…CLICK HERE!
Karmel Shuttle provides airport transfers from LAX, SNA Orange County Airport  and Long Beach Airports.
Book airport transfers Now…Click Here for discounted rates
Reservations by phone: 1-714-670-3480
Mention Promo / Discount code: ACWL10 for a DISCOUNT!.
Meeting Planners – Request a customized web reservation link for your attendees!
To request a Discount link for your attendees, email us at: info@karmel.com
A custom web link provides discounts only available to attendees.
Put the link on your website.
Send the link by email to attendees.
Meeting planner can "View all" reservations placed from our Client Center Portal.
Past clients who used Karmel Shuttle for their Conference transportation needs!
To receive a personal referral from any of the meeting planners listed below, please contact info@karmel.com
Blizzard Entertainment – Blizzcon – many consecutive years
Yamaha Corporation of America
NAMM – many consecutive years
Make A Wish America
EXTRON Electronics
IMEC
World Series of Beach Volleyball
Natural Products Convention and many more!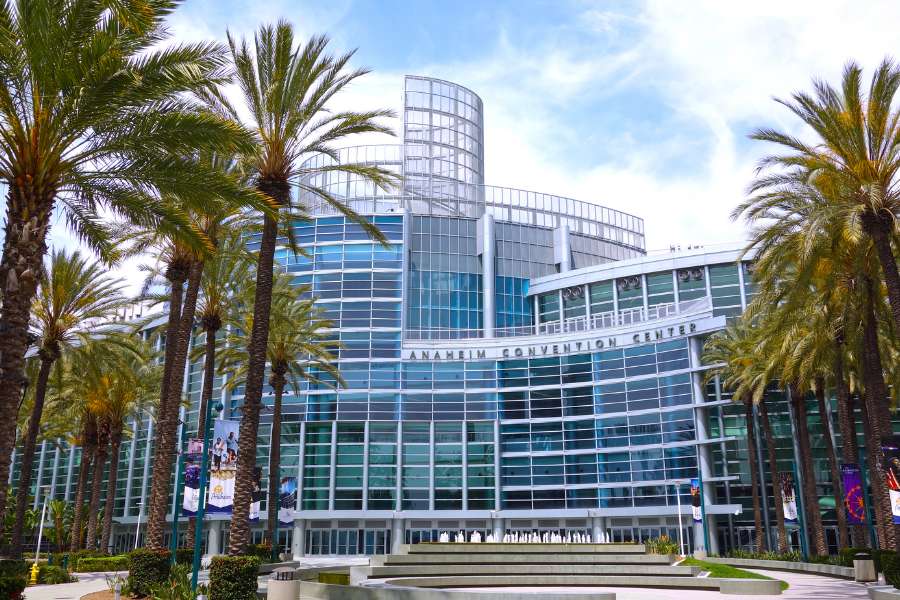 Travel with less stress and the MOST reliable ride when you book with Karmel Shuttle
From the start of your journey to your destination, we're there with you.
We deliver a better way to travel with:
About Anaheim Convention Center
Located just across the street from the Disneyland Resort, the Anaheim Convention Center is largest expo center on the West Coast. The Anaheim Convention Center is the regular host of NAMM, Vidcon, BlizzCon, WonderCon, and Disney's D23 Expo. Whether for entertainment, sports, or business the Anaheim Convention Center is the premier venue for meetings and conventions in Orange County, Fullerton, Irvine, and Los Angeles. An Anaheim convention shuttle shuttle is convenient way to get to BlizzCon, WonderCon, and more.
The Anaheim Convention Center features an 815,000 square feet exhibition space as well as additional meeting and ballroom spaces. The ballroom is the largest available in Southern California. From business connections, trade shows, or entertainment, our Anaheim Convention Center shuttles an affordable way to start your trip.
The Anaheim Convention Center is main convention center in Orange County, convenient for anyone in Santa Ana Yorba Linda, Brea, Fullerton, and Costa Mesa. Nearby hotels in Anaheim include: Hilton Anaheim, Anaheim Marriott, Hyatt Place at Anaheim Resort/Convention Center, and the Disneyland Resort Hotel. Reserve shuttles from the Anaheim Convention Center to SNA and more!
Have some free time? Looking for something to do? Check out our EXTREME TOURS!
Make an existing Reservation