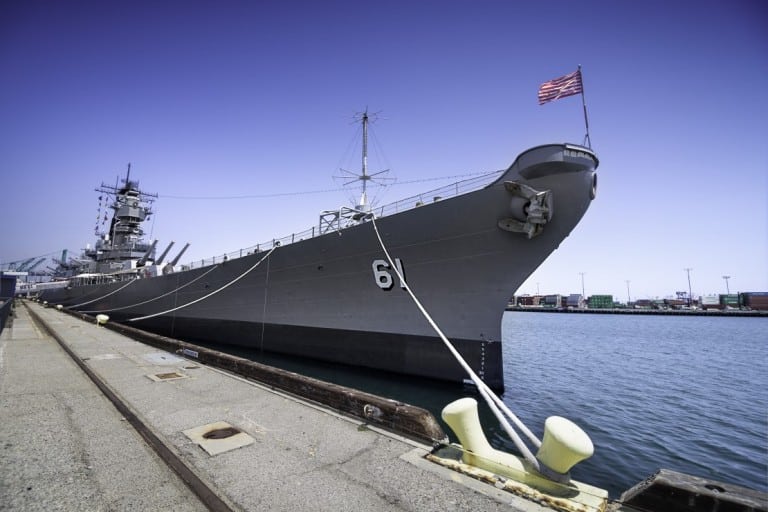 Experience the USS IOWA educational attraction – the West Coast's only Battleship
Embark on an extraordinary journey through history!
Join us for an unforgettable adventure!
Embark on a captivating journey through history as you explore one of the "Best Cool Exhibits to See with Your Kids." Step aboard the USS IOWA, the lead ship of the last class of gunships, and immerse yourself in the life of a sailor during World War II, the Korean War, and the Cold War. Walk the wood decks, witness the mighty 16″ guns and 5″ guns, explore the missile decks and bridge. While the interior is reserved, the exterior of the USS IOWA is open for exploration.
With a remarkable legacy spanning almost 70 years, this battleship has welcomed three Presidents – Franklin D. Roosevelt, Ronald Reagan, and George H.W. Bush – along with countless renowned figures. Located at the L.A. Waterfront, a site steeped in maritime history, the USS IOWA offers a glimpse into the rich heritage of the US Navy Battleship fleet. Don't miss this captivating experience!