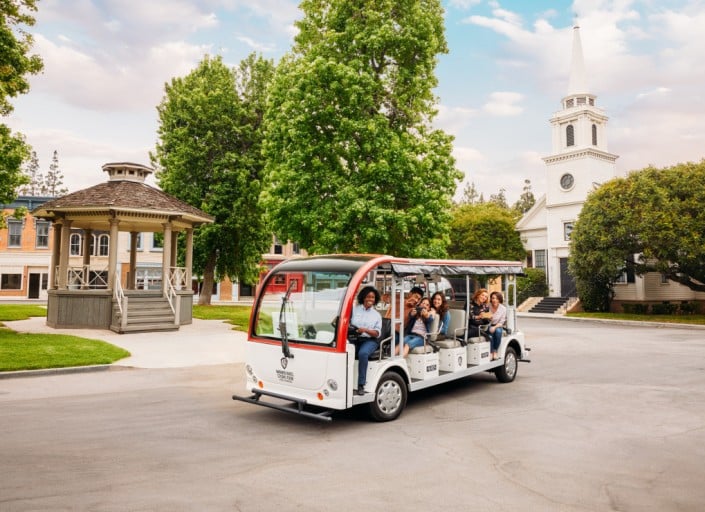 Warner Bros Studio Tour Hollywood
Embark on a captivating journey into the heart of Hollywood's movie-making  on the Warner Bros. Studio Tour.
Explore the Magic of Hollywood
Save time and money on this Warner Bros Studios tour.
Warner Bros. Studio Tour Hollywood offers an unforgettable experience to dive deep into the world of entertainment you adore. As proud recipients of Trip Advisor's esteemed Travelers' Choice Awards and ranked among the Top 25 Attractions in the United States, the Studio Tour unveils the behind-the-scenes magic of Hollywood. From beloved shows like Friends to iconic films like Harry Potter and Wonder Woman, you'll walk among the authentic sets and soundstages where history was made by the greatest names in the industry.
 Go behind the lens to discover the secrets that bring cinematic dreams to life.  The Studio Tour invites you to step into one of Los Angeles' most bustling working studios, guided by their team of seasoned experts. Get ready to immerse yourself in the very essence of the entertainment you adore.